Spring launch greetings from Harbour West!
Please review the following guidelines for a safe & successful launch:
Launch Preparation
1. Existing customers, please ensure your customer account is paid in full prior to launch.
2. Ensure the Marina office has an up-to-date copy of your insurance.
3. Mark your calendar with your launch date, time and any scheduled service including mast stepping.
4. Have the boat batteries on board and fully charged.
5. Remember to bring all boat keys and access cards to launch.
6. Any customer masts in storage will be moved to the staging area 48 hours prior to scheduled mast stepping date. Please prepare your mast, having all spreaders, mast head equipment, halyards, stays and lines ready for stepping.
If you did not receive mast stepping date notification and require service, please contact the marina office immediately.
Day of Launch
Please check in with the marina office upon your arrival and

no less than 30 minutes prior scheduled launch time.

After checking in at the office

, please remain at your boat to enable launch crews to proceed with your launch.
Check to ensure the boat bilge plug is in, and all through hull valves are closed.
While launch crew are handling or moving boats, please be sure to stay clear of the work space area at all times.(Note: Customers choosing to paint cradle pad marks or blocking areas on their boat during launch can only do so when the lifting equipment is not in motion, the boat is supported having a minimum of three points of support contact, and a HW staff member is present.)
Once the boat is in the water, a launch crew member will inform the owner on board the boat to  check for leakage.
For the safety of both yourself and our staff, please do not start your engine until the slings have been removed away from the hull and the okay has been given from a launch crew member.
If you are not a seasonal slip holder at the Harbour West Marina and require short term dockage, a complimentary slip for up to 48 hours will be assigned. Please check in with the marina office regarding where you should place the boat in the line up of stepping.
(Note: The boat owner or their representative must be present to launch a boat. For mast stepping service, the boat owner or their representative is not required to be present, and must remain out of the mast stepping workspace environment during the service. Customers at their convenience may return their boat after business hours for pick-up.)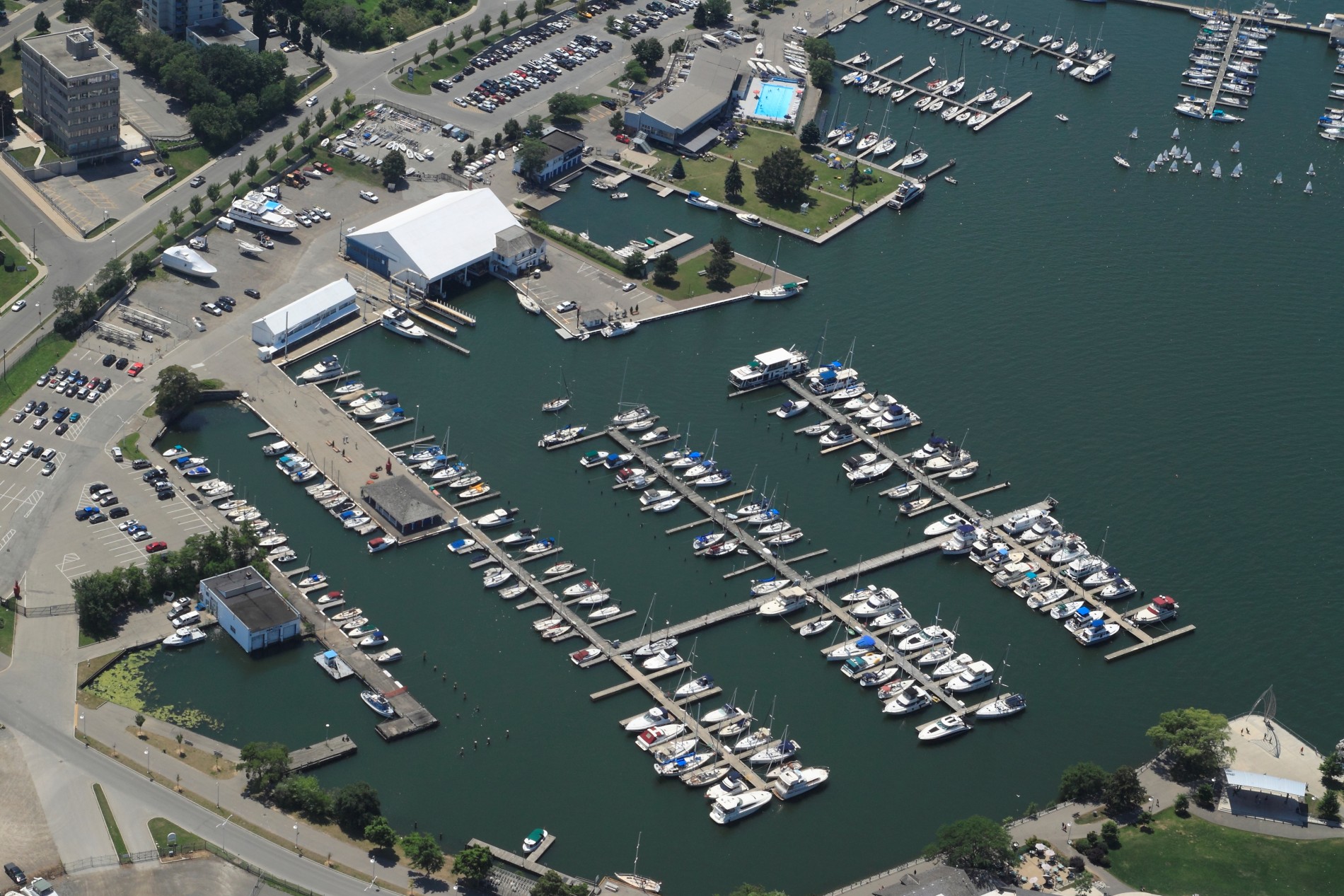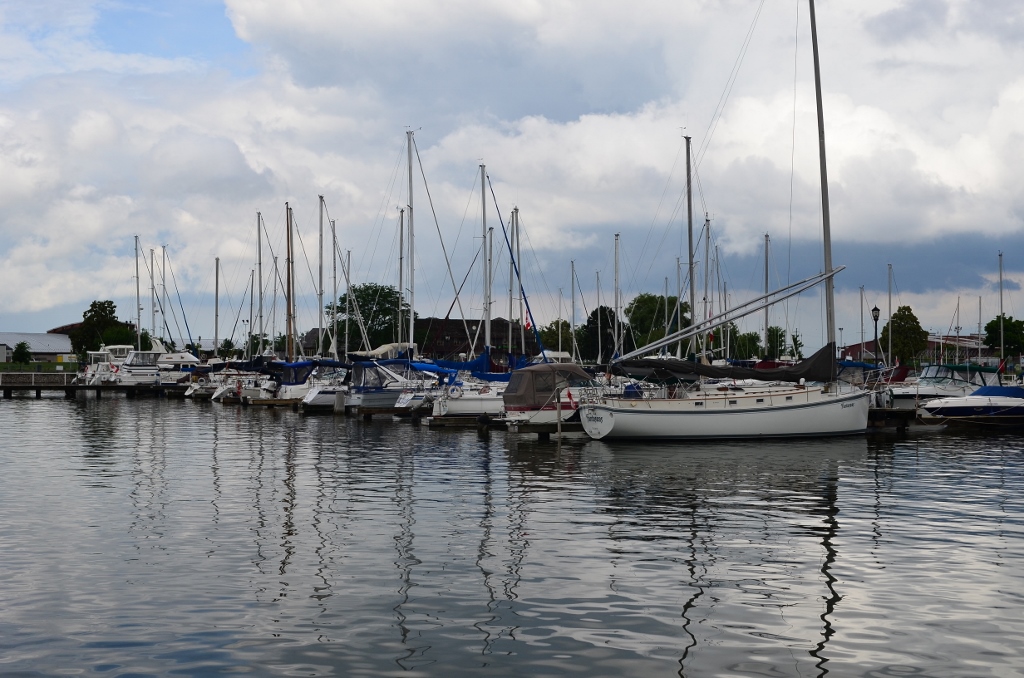 ---
If you have any questions, please do not hesitate to contact the office during business hours Monday to Friday, 8am to 4pm, at 905.525.3622 or via e-mail.